RV Rentals in
Burlington, WI
Rental Categories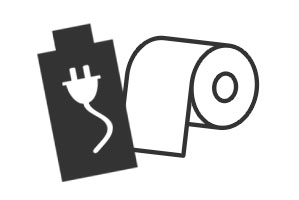 What's Included
Battery, LP full, septic hose, all electrical adapters necessary, toilet paper, and toilet treatment.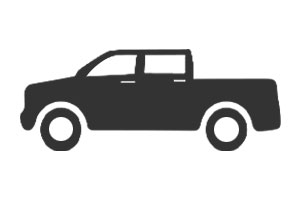 Delivery
We will deliver and set up your rental within a 100-mile radius of our store. Setup includes leveling and electrical hookup. There is a $6 per mile 1-way with a $250 minimum.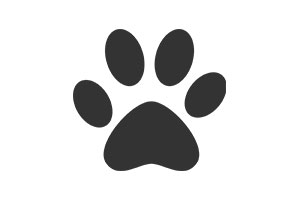 Pets
Small pets are allowed in a limited amount of units with an additional $250 security deposit. Additional cleaning charges will apply for pet odor, hair, etc.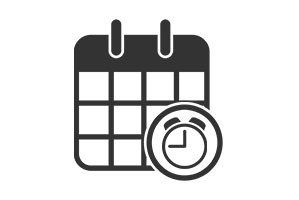 Cancelation Policy
Canceled 31+ days: Full refund all charges paid.
Canceled 0-30 days: $500 Security deposit turned into credit for future.
CAMPERS AVAILABLE FOR RENT
Frequently Asked Questions
What time of year are RVs available to rent?
Typically, April 15th through September 15th. However, this is dependent on weather.
Is there a minimum number of days you need to rent an RV?
We have a 3-night minimum rental policy.
Can your Rental Campers be taken to festivals?
No - We do not allow our rentals to be taken to any festivals including but not limited to: Country Fest, Rock Fest, Blue Ox, Country Jam, and Ashley for the Arts.
How old do I have to be to rent an RV?
25 years of age or older.
What do I need to make a rental reservation?
Be at least 25 years old
Know your departure and return dates and times
Determine whether you will need delivery. If so, ensure your destination within 100 miles of Markquart RV
Credit Card
Valid Driver's License
Security Deposit
What is the security deposit?
$500 no pet OR $750 with pet
The security deposit (or damage deposit or reservation deposit) is paid when the reservation is made. It is used to secure your reservation and can also cover expenses such as damage, extra cleaning, missing items, and/or insurance deductible. Additional expenses over the estimated trip costs such as additional miles will be processed using the credit card on file.
How and when do I pay?
Day online reservation is made: $500 Security Deposit ($750 if you have pets)
Day of departure: Rental fees including estimated mileage, if applicable.
Within 7 days of returning RV without damage: After the inspection is complete, the security deposit is refunded.
What is your cancelation policy?
Canceled 31+ days from departure date: Full refund of all charges.
Canceled 0-30 days: $500 Security deposit turned into credit for future use.
To cancel your reservation, email rentals@markquart.com.
What are the pickup and return times?
Pickup times are customizable, but are also dependent on availability. Rentals can be picked up as early as noon Monday through Friday. Approximately 1 hour will be spent on training to acquaint you with the RV prior to departure.
Rentals must be returned by 10am on the date of return. A late fee will be assessed for units returned after the scheduled return time.
Will you deliver the camper to my campsite?
Yes – For a fee of $3 per loaded mile. ($6 per mile one-way) with a minimum charge of $250.
Limited radius: 100-miles of Markquart RV
Our expert delivery team will deliver, setup, take down, and return the camper.
How far can I travel with my Rental Unit?
Anywhere within the continental United States. No Canada or Mexico.
What is required for towing a Travel Trailer?
In addition to being appropriately rated for the weight of the trailer rented, the tow vehicle must have:
7-way wiring plug
Class III receiver
Electric brake controller
A weight distribution/anti-sway hitch is available for rent. The renter should arrive with an empty 2" receiver and technicians will fit and demonstrate the hitch.
The trailer tongue height is generally 18″-21″ off the ground – if your tow vehicle is higher, an additional drop hitch attachment may be required. We do have some available. Please verify when making your reservation.
We also have an electric brake controller available for rent. This equipment works with most vehicles and is Bluetooth enabled using a mobile app. There are a limited number available to rent, please verify availability.
Am I allowed to have pets?
We allow pets in most of our Rental Vehicles with an increased security deposit of $250, but the camper must be returned without pet hair or odor. If evidence of pet hair, odor, feces, urine, or any pet stains are found, Markquart RV reserves the right to charge a cleaning fee based on an hourly rate of $50.
Is smoking allowed in the RV?
No – absolutely no smoking of any kind is allowed in our rental units.
What supplies are included in my rental?
Battery, LP full, septic hose, all electrical adapters necessary, toilet paper, and toilet treatment.
What supplies do I need to bring?
Towels, sheets, blankets, pillows, cookware, food, camping chairs. With every rental, we offer 10% off parts at our dealership, valid for the week before and the day of your pick-up date.
Will I receive a refund if I return early?
No.
What is required when I return my rental?
To avoid additional charges, all of the following should be completed:
Clean – The returned unit should look the same way as it was received.
Sweep & Clean floors
Wipe counters, tables, appliances (inside and out), mirrors
Clean sinks, showers, and toilet
Remove all pet hair, if applicable.
Dump – Holding takes must be emptied
Inventory Accessories – Remotes, water hose, regulator, sewer hose, electrical adapters, chocks, hitch components, etc.
Remove all personal items
Return keys
Provided you return the rental unit in the condition in which it left, there are no additional charges.